Custom Made
Quality 3 String Guitars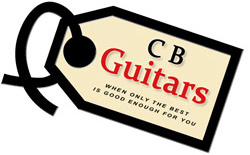 Why 3 Strings? Half The Effort, Twice The Fun
Contact Information

P16 Development

There are many builders out there that are fortunate enough to live in a part of the world that has a varied supply of different woods to make their necks. Hard maple, white ash, cherry,
walnut, poplar, and even quartersawn white oak, to name but a few.

However, here in Spain the choices in hardware/DIY stores appears to be very limited, with only pine and in some instances fir being available. This is probably due to these types of stores being
in their infancy, and demand as of yet has not driven supply.

So back to the P16 neck, in true cigar box building ethos, "utilize the materials that you have to hand". We have developed a very strong laminated pine neck, that is jigged and glued together
using 16 separate pieces of wood, including the fret board.

Our Pao Ferro fretboard blanks originate from Brazil and is supplied to us from Madrid. It is sometimes called Brazilian Ironwood, Leopardtree, Morado, Bolivian Rosewood,
caviuna, Santos Rosewood.

It is seasoned slowly with very little deformation. It's a very strong and nonporous wood, it's a bit heavier and harder than Indian Rosewood. And when jigged and glued to the neck,
makes a very strong unit that stays in tune perfectly.